What We Do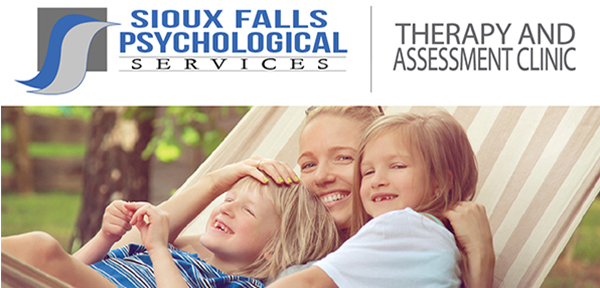 Through the Therapy and Assessment Clinic at Sioux Falls Psychological Services, we help individuals, couples, and families address:
Life Changes and Transitions
Anxiety and Depression
Trauma, Abuse, and Betrayal
Anger and Conflict
Grief and Loss
Marital Affairs
Self Image and Self Worth
Loneliness and Isolation
Impact of Addiction
Issues Related to Substance Abuse
Behavioral Therapy
Relationship Challenges
Chronic Pain and Illness
Separation, Divorce, or Remarriage
Identity, Gender, or Sexual Concerns
Rape and Sexual Abuse
Medical or Spiritual Issues
Medical Conditions
Career Counseling
Post Traumatic Stress Disorder

Evaluations and Assessments
Our psychologists are able to provide you with a psychological assessment and evaluation. Psychological tests can be useful in establishing a person's current level of psychological function form an objective perspective. These inventories are used in a variety of settings and for a variety of reasons incuding clarity of psychological diagnosis, determination of treatment plans, personal processes, pre-surgical screenings, and other purposes.

Getting Started
To learn more about our team of professional therapists or to schedule an appointment, visit our Getting Started page or call 605.334.2696.