What We Do
Child & Adolescent Therapy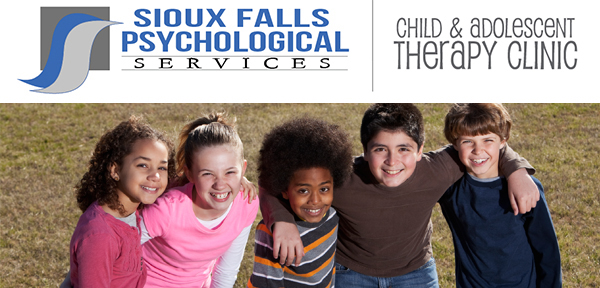 Treating children and adolescents ages 1-18 and the people who care for them.
Challenging Behaviors
Developmental Issues
Attachment Disorders and Loss
Attention Deficit Hyperactivity Disorder
Autism Spectrum Disorders
Parental, Family, and Social Conflict
Family and Major Life Transitions
Parenting and Co-parenting Strategies
Anxiety, Depression, and Grief
Trauma, Abuse, and Anger Issues
Sexual Abuse
Adoption Transitional Issues
Parental Coordination
Home Studies and Consultations
Theraplay®, and Play Therapy Techniques
Providing a safe and inviting environment for children and adolescents of all ages.
Our play therapy room, complete with sand tray, toys, and games, helps kids feel at home.


Getting Started
Get Started today or call 605.334.2696 to schedule an appointment.