About Us
Sioux Falls Psychological Services meets you where you are . . . offering hope. Since 1974, we have served Sioux Falls and the tri-state area of SE South Dakota, SW Minnesota, and NW Iowa.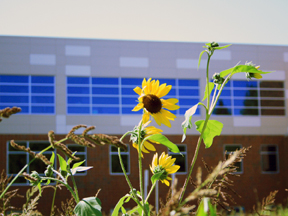 Sioux Falls Psychological Services is a multidisciplinary group of mental health professionals. Our therapists are well trained, experienced, and committed to meeting your emotional, relational, and spiritual needs. Our services are offered in person and through a telemental health platform.
Your needs and interests are our first priority and significantly impact our approach to therapy. All of our therapists can integrate their faith in God and their approach to therapy if you so desire and if it is appropriate to your situation.
Sioux Falls Psychological Services can meet your needs through our:

Therapy and Assessment Clinic - for individuals who are insured and/or financially able to afford therapy and assessment services. Our team also partners with nearby Augustana College to offer a full range of services to meet the emotional, relational, and spiritual needs of their students.

Child & Adolescent Therapy Clinic - committed to treating children and adolescents ages 1-18 and the people who care for them.

Community Counseling Clinic - serves the needs individuals of all ages, couples, and families who are uninsured or under insured. The Community Counseling Clinic is staffed by graduate students at Sioux Falls Seminary who are pursuing a master's degree in counseling. The clinic allows us to provide care to just about anyone who comes through our doors.

River Counseling Services - provides mental health services to residents of Platte, SD, and the surrounding communities.