What We Do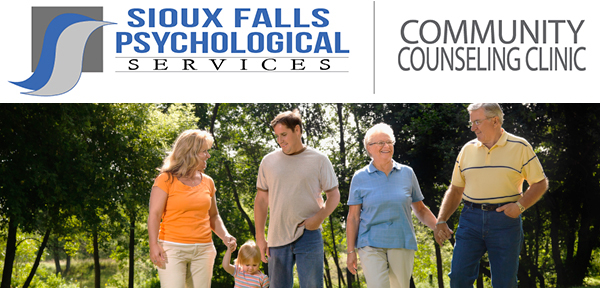 Serving under or uninsured individuals, couples, and families with limited funds.
The community counseling clinic is staffed by graduate students who are pursuing a master's degree in counseling or in marriage and family therapy at Sioux Falls Seminary. Students receive several hours of supervision by faculty supervisors each week. These supervisors are all active clinicians.

Student therapists help those experiencing a variety of problems:
Loneliness and Isolation
Anxiety and Depression
Trauma, Abuse, and Betrayal
Anger and Conflict
Grief and Loss
Communication Issues
Family or Lifestyle Transitions
Parenting Difficulties
Behavioral Changes
Relationship Challenges
Medical, Spiritual, or Identity Issues
Separation, Divorce, or Remarriage
Marital Affairs

Fees and Hours
Fees are based on a sliding scale according to household income. Costs range from $5 to $25. However, no one is turned away due to inability to pay. View our sliding fee scale.
Monday-Thursday - 8:00 a.m. to 8:00 p.m.
Friday - 8:00 a.m. – 12:00 p.m.

Getting Started
To learn more about our team of professional therapists or to schedule an appointment, visit our Getting Started page or call 605.334.2696.